Scratch Resistant Frosted acrylic sheet
Keywords : Acrylic Sheet Laminate Flooring
---
Frosted acrylic board is divided into double-sided frosted acrylic board and single-sided frosted acrylic board. Both sides of the double-sided frosted acrylic board are frosted texture. One side of the single-sided frosted acrylic board is frosted texture and the other side is smooth surface.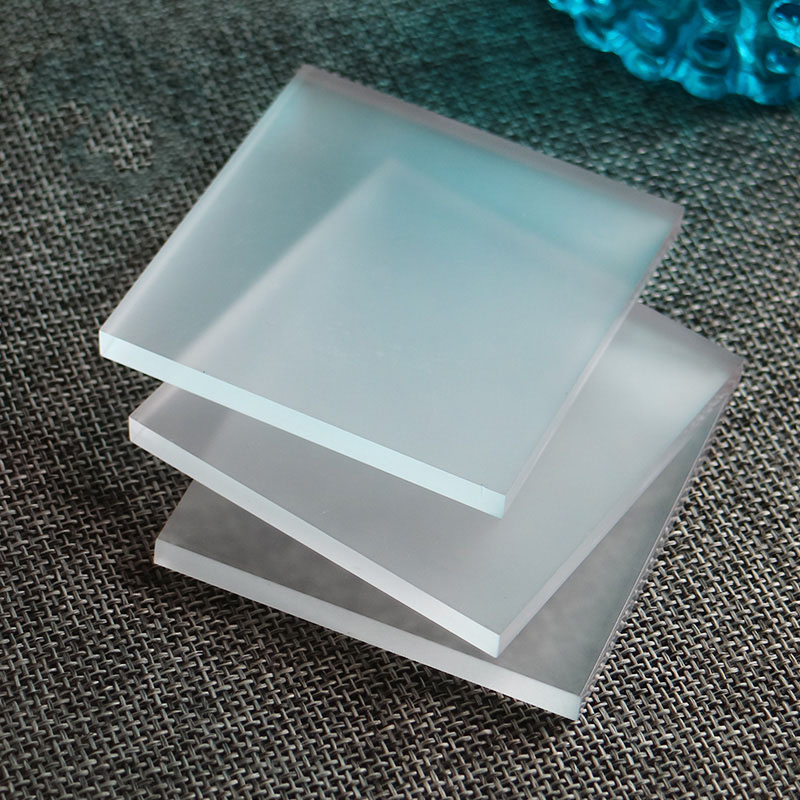 Technical Properties:
| | |
| --- | --- |
| Rockwell Hardness | M-100 |
| Shear Strength | 630Kg/cm2 |
| Tensile Strength | 760Kg/cm2 |
| Yield Strength | 1260Kg/cm2 |
| Rupture Strength | 1050Kg/cm2 |
| Light Transmittance | 94% |
| Refractive Index | 1.49 |
| Heat Distortion Temperature | 100℃ |
| Thermal Forming Temperature | 140℃-180℃ |
| Coefficient of linear Thermal Expansion | 6×10-5cm/cm/℃ |
| Dielectric Strength | 20Kv/mm |
| Water(24HRS)Absorption | 0.30% |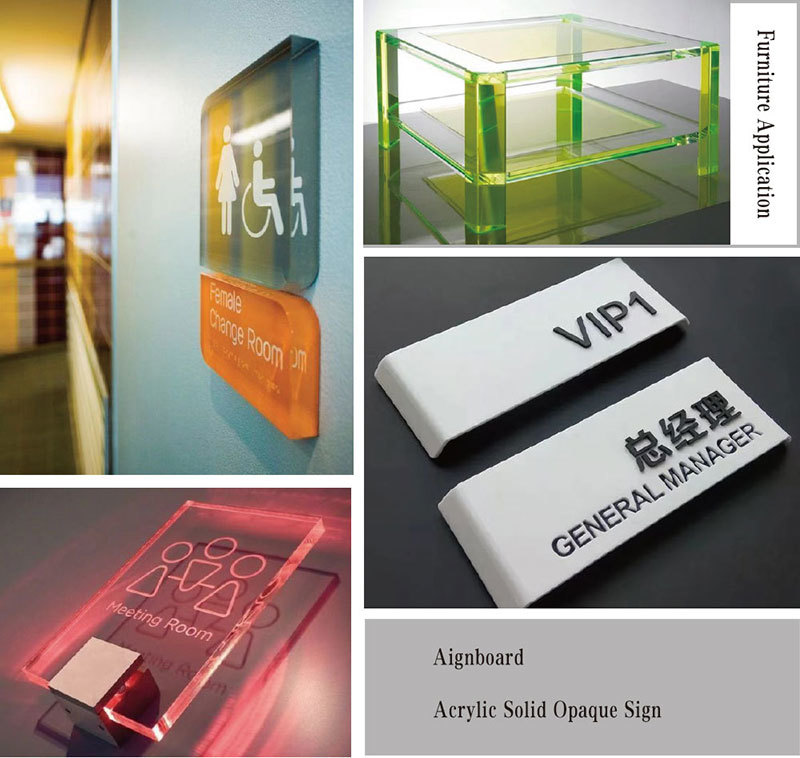 Applications:
1.Construction: show window, doors, telephone booth
2.Advertisement: lamphouse,signboard,indicator,display rack.
3.Transportation: door and window of car and train or others.
4.Medical: infant incubator, many kinds of medical apparatus.
5.Civilian goods: bath room, art work, cosmetics, bracket, desk
6.Lighting: daylight lamp, ceiling lamp, lamp-chimney,Light diffusion.
7.Product design:engraving, making gift items,stationery rack
After-Sales Service:
1.Technical Support by phone Whatsapp or email around the clock
2.Problems will be dealt with as soon as possible according to the situation
Product Packaging:
To better ensure the safety of your goods, professional, environmentally friendly, convenient and efficient packaging services will be provided.
FAQ:
1.Q: Are you a trading company or a manufacturer?
A: we are manufacturer,We have our own factory, located in Shandong,welcome to contact us!
2.Q: What is the quality of your products?
A: We have high quality and best products, our products get some good feedback from customers around the world. Once you get our product, there are some issues in guarantee, we will provide help in the first place.
3.Q: Do you have ready stock?
A: Yes, we have large ready stock can meet your urgent request.
4.Q: Which countries do you export to?
A:So many, like Iran, Bangladesh, Indonesia, Philippines, Argentina, Nepal...
Related Products
undefined