Clear Flash Acrylic Sheet
Keywords : Acrylic Sheet Laminate Flooring
---
Transparent flash acrylic sheet is made by adding flash pieces in the acrylic sheet. Cast Acrylic Sheet/Board is made of methyl methacrylate (MMA) as raw material. In the process of plate production, this product goes through pouring shape, then final cooling. Acrylic sheet is single body within a specific mold for bulk polymerization and organic glass plate, and it can be made without color, colored transparent, or opaque PMMA plate.
1. Good light transmission acrylic sheet . (clear perspex sheeting,plastic sheets,plastic sheet )
2. Good weather resistance.
3. Can be molded and reprocessed.
4. Widely usage, easy to dyeing and painting.
5. Non-toxicity.
6. High mechanical strength.
7. Light weight.
8. Good impact strength.
9. Good Insulation feature, widely used for different electrical equipment.
10. Good hard coating and scratch resistance.
11. Good chemical resistance, superior to most other plastic materials.
12. Easy to clean and maintain.
13. UV resistance, etc.
Product Parameter :
Description

acrylic sheet

Material

PMMA( polymethyl methacrylate)

Size(LxW)mm

2440 X1220,2400 X 1200,2000 X 1000,1200 X 1000,900 X600,600 X 400

Thickness (mm)

2

3

4

5

6

8

10

12

Weight (g/sqm_)

250-450

350-1000

650-1500

800-1500

1000-1500

1600-2500

1800-2500

2000-3000
Application

Packing

Bottles,Transfer Box,mail box,display rack,partition,gift box,food packing,turnover box,dustbin, fruit and vegetable etc.

Advertising

political and election signs, special event sigange,advertising board, real estate signs, lawn decoration, indoor and outdoor
signs

Protections

wall cladding,indoor and outdoor decoration,windows and false ceilings,floor cover,greenhouse roof.

Stationery and Tote

Partitions,multi-color,suitable for art design & various pattern box or delicate gift pack

Grade

Common,Corona,Anti-Static,Conductive,UV Stabilized,etc.

Packaging

PE film or as requirement

Color

Transparent,Black,White,Blue,Red,Yellow,Green,Pink,Or as required.
Product Application: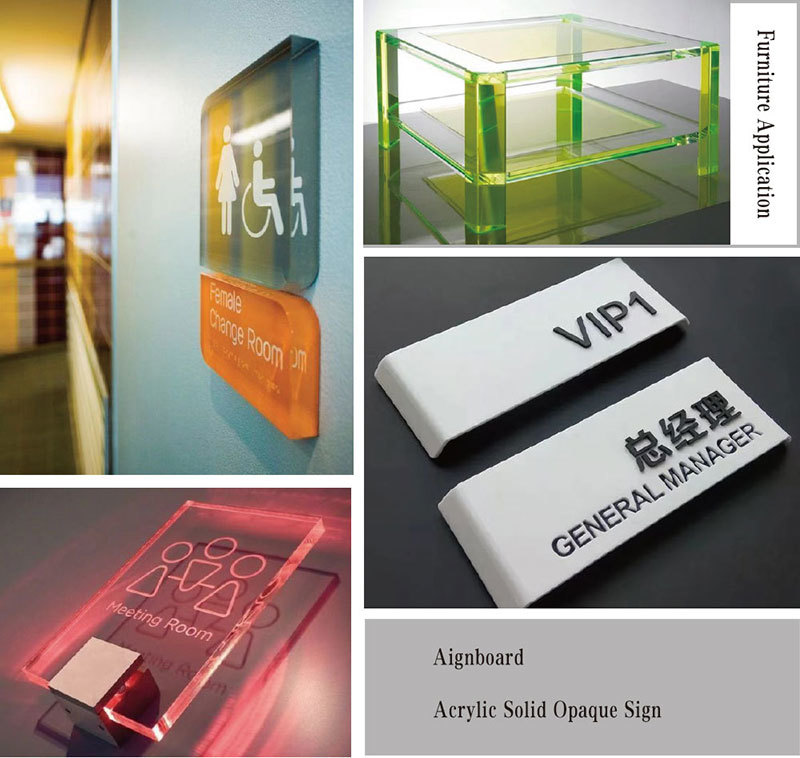 After-Sales Service:
1.Technical Support by phone Whatsapp or email around the clock
2.Problems will be dealt with as soon as possible according to the situation
FAQ:
1.Q: Are you a trading company or a manufacturer?
A: we are manufacturer,We have our own factory, located in Shandong,welcome to contact us!
2.Q: What is the quality of your products?
A: We have high quality and best products, our products get some good feedback from customers around the world. Once you get our product, there are some issues in guarantee, we will provide help in the first place.
3.Q: Do you have ready stock?
A: Yes, we have large ready stock can meet your urgent request.
4.Q: Which countries do you export to?
A:So many, like Iran, Bangladesh, Indonesia, Philippines, Argentina, Nepal...
Related Products
undefined